A Tulip Stands Up To Sing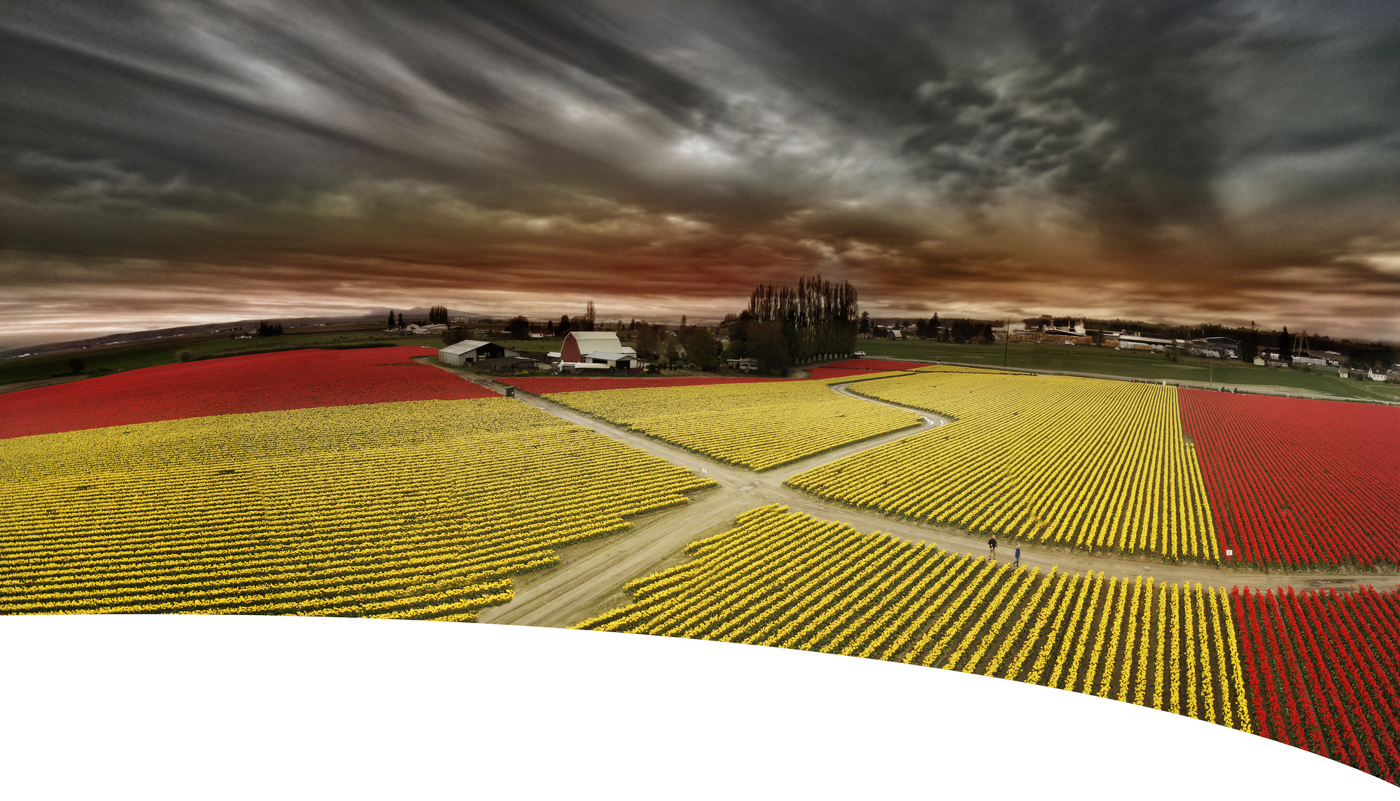 "Nothing is more pleasant than to utter a yellow word and see someone's eyes light up and know it is a yellow word for them too." -Gladys Taber

Each year, north of Seattle there is an announcement of spring that is a sight beyond words. Amid acres of saturated color, each shade deepening to the horizon, I am listening to this shout of spring and feeling an echo of youthful energy flow within (how could it be otherwise, surrounded by this?) Happy Spring, my friends.

Image of a few of the tulips fields of Skagit Valley from the vantage of a camera held aloft on a kite string.
Image Notes:
More kite-cam fun. I was delighted to have a spare day to make the trip to the Skagit Valley for the tulip riot this year. In fact, I made two trips. The first was a stop on the way home from a shopping expedition to Vancouver BC with Kyeti. It was on my birthday and Kyeti very kindly let me fly my kite and take images to my heart's content. Unfortunately, the images I got weren't all that inspiring - but just last Thursday, I left early from work and headed north for one more dose of jubilant color.
This is actually five KAP images manually stitched together in PS. I worked and worried trying to get all those rows to match and align and finally gave up - oh but that color! I don't think there is anything like it in all of nature! - the scale is big! The two people on the road help with that.