Quota In A Single Night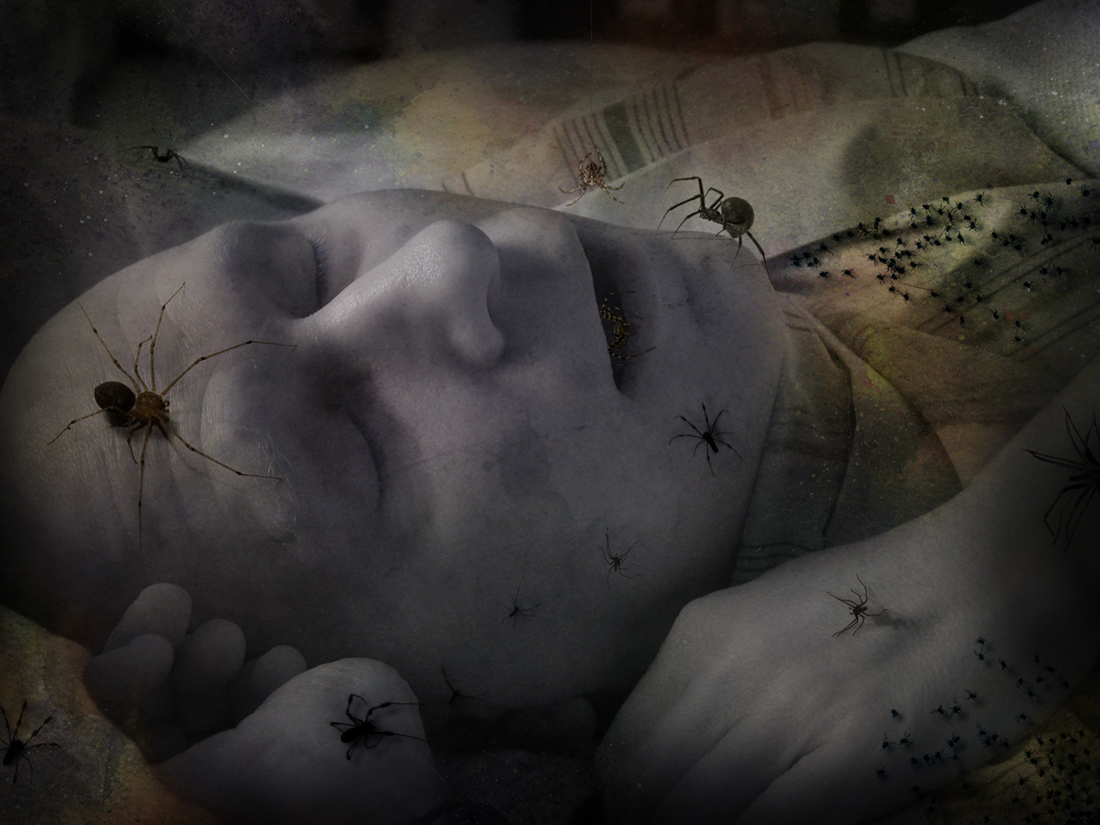 "In our lifetime, each of us will eat an average of 8 spiders while sleeping." -Snapple Fact #31
My daughter is not a big fan of soft-drinks; however, not too long ago, she indulged in some Snapple. While drinking, she read to me the fact that is printed on the underside of the cap of every bottle of Snapple - the so-called 'Snapple Fact'. This particular 'fact' first really cracked me up and then it got me to thinking about the word "average".
Now Mr. Webster tells us: "average: an intermediate scale value regarded as normal or usual -or- the middle point of a group of values" - And so I thought - most of us would be the norm and, over our lifetime, we would consume our eight spiders and be done. There would, of course, be those lucky individuals that would be below the norm and they might eat 5 or 3 or 1 or, maybe, none at all (and the gods smile upon the few). And so, by the same token, there are those of us on the other side of normal (the unlucky side of normal), and we might be eating 20 or 30 - and, if we were to carry this to extremes (as I must do...) there will be a select-few of us, the extreme-few, out there on the fringe, and we're eating hundreds of these little buggers! - dining on maybe one a week! or maybe, for that one-in-a-million mouth-breather living in the middle of an infestation... one a night!
So when I read that Snapple Fact and started thinking about the word average, with all of it's wonderful implications, thoughts starting chasing themselves around in my head and I suddenly had this image of some poor sap mouth-breather (of course, I had to land the starring role) and a whole parade of these little guys marching along and falling to their doom in this dark cavernous pit... and so an image is born. :))
And while all that is bad enough...lets not stop there, thinking about a balanced universe... if we live in a truly balanced universe (and isn't it pretty to think so...) then there are certain inferences one can draw... such as:
If, in this world, there are spiders just out taking a quiet evening stroll through their neighborhood with a few good spiderly friends and, suddenly, with no good reason, a pit can open up (a pit, mind you, that certainly wasn't there last night!), swallows old Michael from the web next door, and then -snap!- is gone!...
well, if that can happen in this world then logic cries out that there must be another world, somewhere... where people, just like you and me, can be out taking a lovely evening stroll with a few good peoply-friends when suddenly, and without warning, a great pit opens up right in front of them, there is a scream (or was that a yawn?!) and old Uncle Bob stumbles from sight into this vast cavern- then, just as fast and with a final sleepy mumble the pit vanishes, and the quiet evening returns except for the shocked expressions and the incredulous questions:
"Did you see that?...."
"Bob?...."
...and suddenly a very large sleeping spider wakes up and thinks: "Oh, yuck... whatever that was, it tasted terrible!"
And so this sorta' makes me wonder....
Which of these worlds are we living in?...
food for thought.....